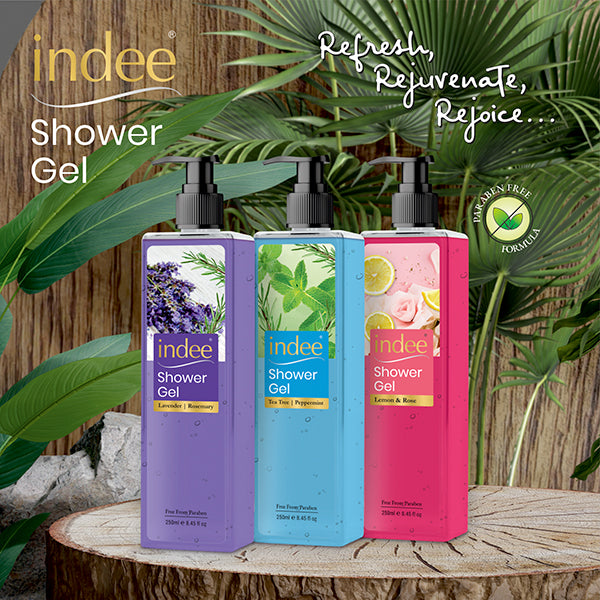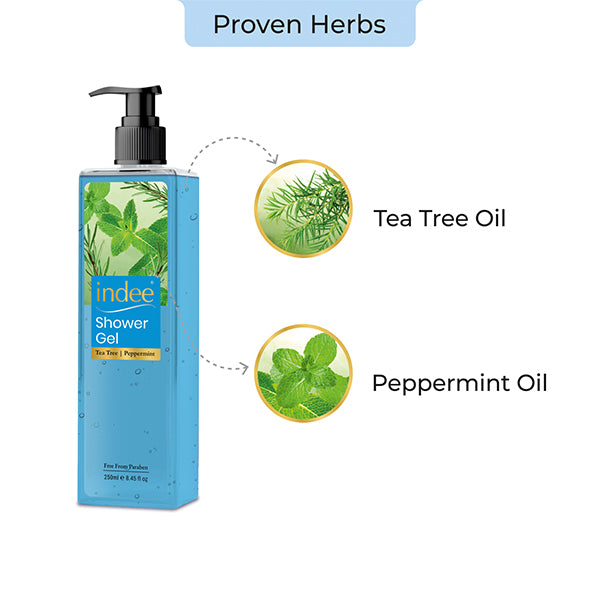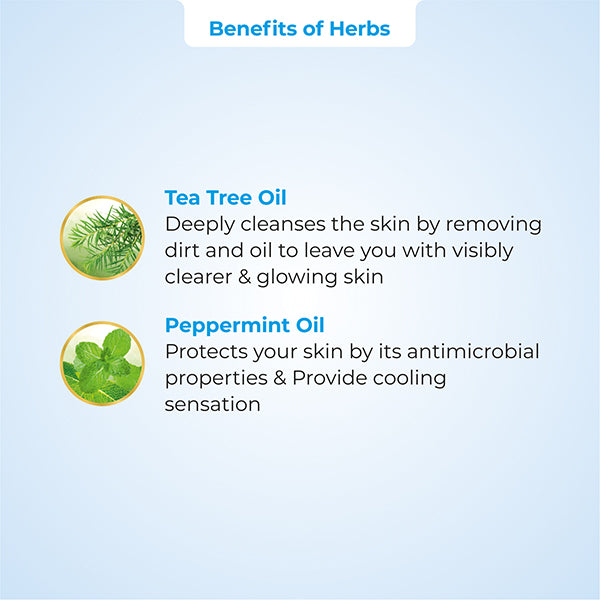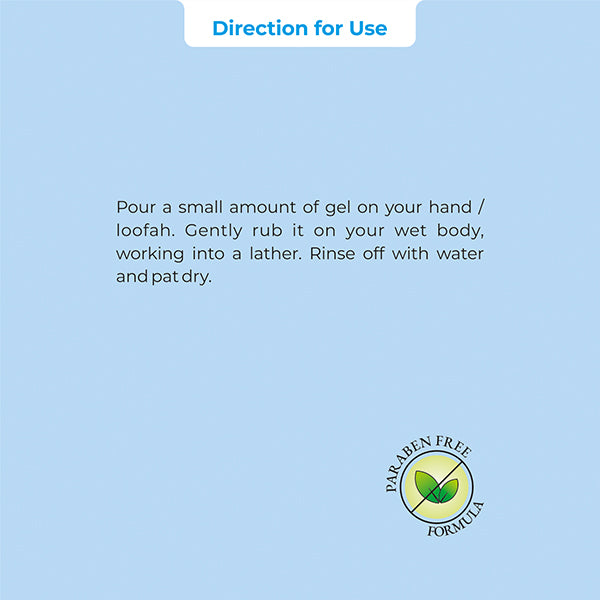 Indee Shower Gel (Tea Tree | Peppermint)
Sale price
Rs. 175.00
Regular price
Rs. 190.00
Tax included.
Pour a small amount of gel on your hand / loofah. Gently rub it on your wet body, working into a lather. Rinse off with water and pat dry
29 people are viewing this right now

Product reviews
Product description
Rejuvenate your skin with cooling sensation of Peppermint oil AND powerful and amazingly varied benefit of Tea tree oil. The gentle purifying shower gel ensures a joyous shower.
Tea Tree Oil: Deeply cleanses the skin by removing dirt and oil to leave you with visibly clearer & glowing skin.
Peppermint Oil: Protects your skin by its antimicrobial properties & provide cooling sensation.