Blog
Boswellia Serrata for Rheumatoid Arthritis
by Aushadhi Kart on Feb 05, 2023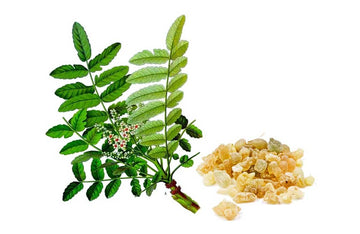 What is Boswellia Serrata?
Boswellia comes from the Boswellia serrata tree, which is native to India, North Africa, and the Middle East.
Farmers tap the tree to collect its resin, which is called boswellia.
Boswellia resin has a rich scent and flavor.
It is very popular as an incense, and most people know it by its common name — frankincense
What are the benefits?
Natural health practices have used boswellia for centuries to treat various chronic inflammatory disorders. The scientific research on boswellia is less developed, but it is beginning to unveil potential uses for the resin and its extracts.
Boswellia and its active ingredients, such as boswellic acid, appear to have a good anti-inflammatory effect on the body, according to a review article Trusted Source.
The following sections discuss the evidence behind its potential benefits for inflammatory health conditions.
Rheumatoid Arthritis
Inflammation around the joints is the leading cause of rheumatoid arthritis (RA) symptoms. Many treatments for RA, which include non steroidal anti-inflammatory drugs (NSAIDs) and steroids, focus on reducing inflammation.
Boswellia appears to be effective in reducing inflammation, so it may also lessen the symptoms of RA.
The Arthritis Foundation recommend boswellic acid capsules as a potential therapy for RA, as well as for osteoarthritis.
The authors of a 2019 study Trusted Source suggested that an active extract of boswellia may help reduce inflammation in people with RA. However, this study used rats, so the results may not apply to humans.
In this animal model, the anti-inflammatory effect of boswellia was less significant than that of a standard prescription medication called indomethacin. However, the researchers noted that the extract might be useful as a complementary therapy to support traditional RA treatment.
Source from: https://www.medicalnewstoday.com/articles/326599#benefits