Blog
Parabens and Their Harmfulness in Shampoos
by Aushadhi Kart on Feb 05, 2023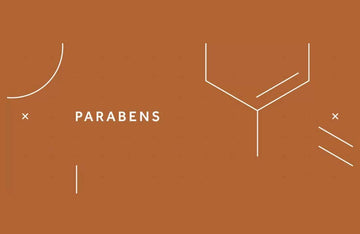 The most important question these days…. What is Parabens and are they harmful?
Well…. Parabens are chemicals that have been used since the 1950s to prevent bacteria and act as a preservative in deodorants, lotions, lipsticks, shampoos, scrubs, and more.
Now the most important question…. Is parabens harmful to us?
Studies across the globe show that some parabens can mimic the activity of the hormone estrogen in the body's cells, and while estrogenic activity is associated with certain forms of breast cancer, parabens have been found present in breast tumors.
Some of the questions being asked: Is the rising incidence of breast cancer linked in part to the fact that parabens, which have a weak ability to mimic estrogen, have been found in breast cancer tumours and can be isolated from other body tissues? Are declining sperm counts and increasing rates of male breast cancer and testicular cancer related to the fact that these chemicals can be absorbed into our skin, potentially disrupting our endocrine systems?
We don't know yet. But some researchers feel there may be reason for concern. One of the most vocal is Philippa Darbre, a senior lecturer in oncology and researcher in biomolecular sciences at the University of Reading, in England. She specializes in the impact of estrogen on breast cancer. In 2004, Darbre's team published a pivotal study that detected parabens in 18 of 20 samples of tissue from breast tumour biopsies.
Having said the above things it is not yet scientifically proven with the facts and figures as to how harmful the Parabens in cosmetic products are but we can't ignore the fact that they are harmful and can be fatal at times as well.
So, why take risks… when we can easily switch to the paraben free alternative of Indee shampoo available in India which is 2 in 1 shampoo and conditioner. An effective blend of herbs like Neem, Aloevera & Tea tree oil keeps your hair strong, smooth and manageable. Specially formulated for all hair types to provide optimum cleansing and conditioning effect. So, you have soft, shiny & beautiful hair.
-By  Aushadhi Wellness Pvt. Ltd.